About Our Site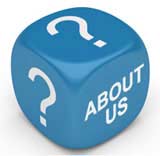 ACareerInRetail was formed to offer a unique reference point on retail careers: easy to use advice on jobs in the retail sector.
There are a great many issues that surround working in the retail sector and this website was established to give non-biased advice for employees and employers.
With articles and features that cover all manner of topics relating to career development, working on commission and the pros and cons of working in retail, ACareerInRetail offers clear, detailed and accurate information.
The site contains carefully researched articles written by experts, all with retail experience and relevant backgrounds. With so many advice websites written from the employers perspective, or the understanding that 'the customer is always right', ACareerInRetail is a fresh look at the real world of retail.
ACareerInRetail is an invaluable resource for anyone that is studying towards retail management qualifications, working their way up a graduate trainee scheme or experienced in retail work. There is plenty of information for the retail companies, too, with the advice and suggestions unbiased and clearly written.
We pride ourselves on making sure ACareerInRetail is a helpful support for the majority of people connected to the retail industry, from recruitment consultants to suppliers to the boss at the top, so you will find the site packed with factually accurate, easy to understand information.

Related Articles in the 'Site Information' Category...