All About Sales Related Pay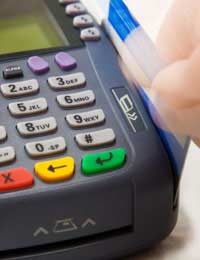 There are many different incentives in the area of sales to encourage sales professionals to hit, and to even exceed their targets. Not all incentive-related pay schemes will be relevant to every store but here is a description of a number of different incentive-based payment schemes which are in operation.
Number Of Transactions
In some stores, you might find that you are paid a basic hourly wage or salary which might be topped up by a further amount if you exceed a certain number of sales transactions per day. These may or may not be capped.
Organisation Wide Bonuses
This is where you will receive a basic salary or hourly wage but can earn a bonus if the company, as a whole, exceeds a certain amount of profit. This may be used more commonly in either a department store where you may be responsible for one particular department, yet you'll only receive a bonus if the store, as a whole, has exceeded its targets. Alternatively, this might be extended to cover a series of stores of a specific chain in a particular area.
Performance Related Pay
This can include a basic salary or hourly wage, plus a certain amount of bonus pay if you have met some or all of your manager's set objectives which may or may not all be related to actual sales.
Commission Only
This is more common in certain field sales roles as opposed to working within a conventional retail store. However, this is where you do not get any basic salary whatsoever and where you only earn money – called 'commission' per unit of a particular item you're able to sell. That said, because you don't receive any basic salary, the commission aspect is usually far higher than with most other incentive related pay schemes.
Salary Plus Commission
Here you're paid a basic salary or hourly wage but will receive additional money on top as commission based as a percentage of sales or turnover. These payments can often be made monthly, quarterly or annually.
The Purpose Of Sales Related Pay
The 'bottom line' when it comes to retail is the amount of sales a company makes and, although many companies will simply pay you a set wage for the hours you've worked, some companies may adopt one of the pay schemes outlined above as an incentive to staff to generate as many sales as possible. This way, the actual money you earn is strongly linked to achievement and, therefore, can be a strong motivational tool.
The important things to remember if you're thinking of introducing a sales or performance related pay scheme into your workplace are that the targets or any objectives you set should be achievable and must also be measurable in terms of assessing results.
Advantages
There are numerous advantages of introducing sales and performance related pay incentives. These include offering employees and the company the following:
A direct incentive to work to defined targets
Rewarding and recognising the contributions an individual or team has made to a company's success
Creates a framework for setting goals
Makes for an effective mechanism for dealing with poor performance
Helps with staff retention for the most consistent performers
Disadvantages
On the downside however, sales and performance related pay schemes can cause the following to occur:
Staff can become de-motivated if targets are set too high
Teamwork and co-operation can be hampered if people are simply pursuing their own individual goals
Lesser performers can start to feel alienated and resentful at the expense of their more successful colleagues
Goal setting can become too narrowly focused on figures as opposed to taking into account other positive aspects of performance – for example, giving good customer service and solving problems.
Therefore, although sales and performance related pay schemes can offer great incentives to staff, they need to be carefully thought through as not all sales roles, especially in retail, are conducive to such schemes.
You might also like...