Degree Courses in Retail Management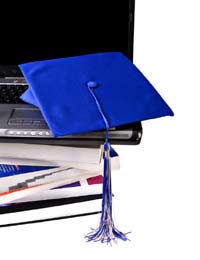 Although they are relatively few in number compared to other subjects, there are several foundation degree courses and degree programmes in retail management. Their specific titles may differ a little and some may incorporate other disciplines too.
What Does A Degree Course In Retail Management Cover?
A degree course in retail management is ultimately aimed at preparing students to work within a variety of leadership roles within the retail industry. You can choose from 2 year associate degrees at many educational establishments and there are some colleges which offer 4 year programmes. The courses will obviously vary in different establishments but typical modules might include:
Retailing principles
Marketing
Computer applications in business
Speech communication
Introduction to accounting
Principles of economics
Speciality merchandising
If you were to undertake a four year programme, your course could possibly follow a similar pattern to the one below.
Years 1 and 2
In the first 2 years of your degree studies, you're likely to be introduced to the different major functions which make up retail as a whole. This will cover the various organisational, economic and financial environments within which you might end up working after you've graduated. So, you'll learn all about the operations and roles within areas such as buying, marketing, logistics, visual merchandising and accounts as well as being taught the computing and quantitative skills which are necessary skills to master within retail operations. You'll also learn to develop your 'people skills' by taking part in both verbal and written communication exercises as well as developing your team working skills by completing group based assignments. Some courses will also give you the opportunity to learn a foreign language which can come in very handy if you end up working for a global retailer where you may get the opportunity to work overseas.
Year 3
If it's a 4 year programme, your third year is likely to be spent on placement as a trainee manager where the 12 months will be aimed at giving you vocational professional on the job training. This is an ideal way of providing you with some much valued experience and many major companies work with education providers to offer the students placements so it's a good opportunity for not only putting on your CV but to make useful contacts too as well as helping with your professional development. This period is also often a good way for you to determine what kind of retail career you might be suited to once you have left college or university.
Year 4
Your final year gives you the opportunity to consolidate what you have learned both through your academic studies alongside your work placement and to specialise in one or more career areas. You might also learn how to develop an understanding of international retailing and you'll get to become even more knowledgeable about issues such as the role branding plays in retail, pricing strategies, consumer behaviour and quality control. You should also expect to learn more about the complexities of managing a large, sometimes global, retail business.
Hopefully, after your four years have been completed, you'll be prepared to take your first steps into retail management.
There is a website called 'Skillsmart Retail' which is a very useful information resource when it comes to higher education qualifications within the retail sector.
You might also like...