Choosing the Best Retail Environment for you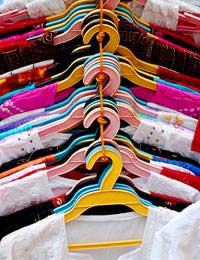 There are so many different types of retail environment in which to work and if you've decided that you want to pursue a career in retail, it's important that you've done your research and to choose an environment which is going to suit you.
There may be many factors which will play a part in your eventual decision and sometimes you may need to make some compromises to come up with an overall evaluation of the type of retail environment that will suit you best. Here are some factors you're likely to want to consider.
Personal Interests
Retailers are involved in selling all manner of items and if you've a particular interest, hobby or passion for something, you may wish to work within a specialist store which is selling the kinds of goods that you are interested in and have a good degree of knowledge about. Typical examples of this can include stores which sell the following goods:
Sportswear and sports equipment
Music, electronic games and book shops
Fashion
Electrical and hi-tech stores – gadgets and computers, for example
Outdoor adventure
Big Versus Small
Working for a larger retail company has its pros and cons just as working for a much smaller retailer does too. In larger department stores, for example, you'll probably be better placed for career advancement opportunities. Perhaps you've just graduated from college and want to embark upon a company's in house training programme and to gain experience across a number of retail functions. Obviously, if you aim to progress beyond becoming a store manager, larger corporations are obviously more geared up to provide you with the structure to encourage career development and progression through the ranks or to specialise in a particular function - buying for example.
On the downside, you're likely to face stiff competition from others who are of the same mindset so you're more likely to become a 'cog in the wheel' rather than a 'big fish in a small pond', at least for a few years until you can prove your worth. In a large multinational corporation, you're also likely to encounter far more pressure with bigger budgets and bigger risks having to constantly be addressed. So, your career is likely to be far more competitive and pressurised, although the rewards can often be greater.
A smaller company may be more intimate but if you want responsibilities to come at you thick and fast at an early stage of your career, you're more likely to get your chance within a smaller retailer. However, this can often mean pitching in and carrying out tasks such as mopping the floor and stocking shelves. You'll also find that if you intend to make retail your career, you'll often hit a 'ceiling' whereby it may not be possible to advance beyond a store manager and in some cases, you may not even progress that far as the shop owner will be the store manager themselves.
If you place a strong emphasis on training, you may find that much of it is learned 'on the job'. Therefore, should you decide you want to move on elsewhere at some stage of your career, it might be difficult to do so without formal qualifications.
Other Considerations
In addition to the above, your choice of retail environment in which to work is likely to also take into account the following:
Rates of pay or annual salary
Benefits and perks
Number of hours expected to work per week, at what times and on what days as well as any shift patterns
Location of store and any relocations you may need to make in the future
Ethical considerations and whether or not the store matches your own personal values
You might also like...