Marketing Careers in Retail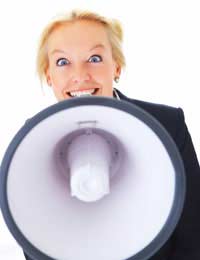 A career in retail marketing, places you right at the sharp end of a company's business strategy and much of what you do (or don't do for that matter) will have a major impact on the success or failure of your company's aims.
What Does Marketing In Retail Involve?
Effective marketing in retail is crucial if you want to keep on top of your competitors. A good marketing campaign at the right time can make all the difference and can give you a slight edge over the competition which can translate into thousands if not millions of pounds gained by your company which, in effect, are potential sales lost by others.
There are many marketing strategies you can consider to boost sales and customer awareness in retail. However, before you even get to devising a plan, the first things you must be aware of if you pursue a career in retail marketing is to stay up to date with general trends within your industry sector as a whole. That means your job will often mean finding out what your competitors are up to as well as gaining a comprehensive understanding of your customers – their likes, dislikes, what you're doing well, what you could improve upon and how you can lure more customers to come and shop with you.
What Strategies You Might Adopt
There are numerous marketing tactics that you can adopt if you want to increase sales. It's important to remember that whilst cutting your costs to make your goods cheaper than your competitors is one of the most obvious ways to increase sales, marketing in retail works a lot more subtly than that. Promotional offers are one way of increasing sales.
In your marketing career, you'll be responsible with devising and implementing promotional campaigns to entice customers to shop with you. This might include offering free gifts to customers when a particular product is bought or entering them into a competition to win a much larger prize when certain items are purchased. You'll also be kept very busy if you're involved with new product launches where you may need to come up with a concept for a new brand and to create a strategy for how the new brand will appeal to your existing customers and how it will attract new ones.
Depending on how big your company is, you may need to devise a campaign yourself or you may need to work in conjunction with brand managers. Aspects like window and shop floor displays and shop front and signage might also fall under your remit.
Market Research
Market research is also a crucial component of your career in retail in marketing. You may need to devise customer perception surveys to try and find out from your customers what they think you do well and where you can improve. You'll also be able to deduce what your competitors do well from your surveys if you ask the question which ones your customers also shop with and why.
However, devising a survey isn't enough. You'll have to come up with some creative incentives for getting your customers to complete the survey. TV, radio, newspapers, magazine and the internet are all popular media by which to market your company's products so you'll need to be capable of handling the media. For example, you may be asked to host a product launch in front of a group of journalists – all eager to ask questions and, often, to put you on the spot so you'll need to be able to think on your feet.
What Skills And Qualifications Do I Need?
For people who are considering a career working in marketing within retail, you need to be creative, imaginative and tenacious. Good communication skills and the ability to relate well to all manner of people are crucial in this line of work as your role will involve liasing with several different departments and your customers too.
You'll need to be an effective delegator and well organised and have the ability to remain flexible yet to still be able to meet deadlines and targets. Staying calm under pressure is another vital personal quality you'll have. You'll also be adept at analysing figures and translating them into meaningful observations. Obviously, to get to the top of this profession, a marketing degree or some other kind of relevant business degree is vital.
You might also like...