Personality Types Needed for a Retail Career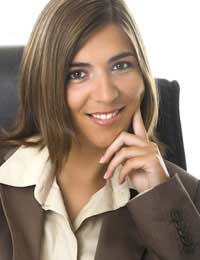 There are many different types of personality which make up the many thousands of people who work in retail and certain personality traits are going to be more important in certain roles than others. Here are some of the most common characteristics of the types of personalities you might find working in retail and why they are highly sought after by retail companies.
Good Communicators
Retail is not an industry for shrinking violets. If you think about it, whether you're running an ice cream van business or working in a multinational retail corporation, you've got to be able to communicate effectively. After all, retail companies can only prosper if they've got customers and without being able to relate to and communicate with those customers, you'll soon find that you'll lose your customers to your competitors.
Staying Calm Under Pressure
The ability to remain calm under pressure is one of the most sought after personality traits in the retail profession. Pressure can come in a variety of ways. For example, on the shop floor, you may be faced with an irate customer who is unhappy with either the goods or the service they've received and it will be your job to stay calm under pressure and to sort the problem out in order to restore the customer's opinion of the company. Sales, which is, after all, the bottom line when it comes to retail, also can be extremely pressurised so you'll need to be able to respond well to any deadlines or targets you're set and to work methodically towards them.
Being Creative
The retail sector has to constantly be innovative which means reacting to changes in consumer tastes and demand and being first to respond. Therefore, people who have an enquiring mind and a creative personality are highly prized. Whether it's being creative in coming up with a new window dressing arrangement for your shop or implementing a strategy for promoting a new brand your company has devised, a creative mind will help to keep your company top of the tree.
Being Trustworthy
Sales, which is what retail is all about, means receiving money for goods that you've sold and so honesty and trustworthiness are two key components of your personality that retail employers are looking for. One of the biggest complaints that retailers have about employees relate to till shortages and/or stock being taken by staff.
Being Efficient
Efficiency is an often overlooked but highly prized commodity in all types of employment. Employers love efficient people as they have the ability to save a company time which saves resources and, ultimately, money whilst they're still able to get the job done effectively.
Good Negotiation Skills
For retail companies to make a profit on the goods they sell, a lot depends on getting the materials to manufacture the goods or, if the retailer doesn't manufacture, they need to rely on having buyers who have the right type of negotiation skills to buy in goods at a price that will still allow the company to make a profit when they put the goods onto the shop floor. Likewise with those who work in field sales, for example. They need to be able to sell goods that the company has manufactured and get the best deal that they can for the company. Therefore, being able to negotiate is a fundamental part of the roles of a buyer or a salesperson.
Other personality traits which are most sought after by retail companies include the following:
Being well organised and able to prioritise
Reliability and dependability
Being flexible and adaptable to change and able to multitask
Having a pleasant and cheery disposition.
You might also like...