Salaries in the Retail Sector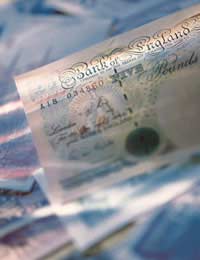 Firstly, it's important to recognise that salaries in the retail sector can vary tremendously. This can be due to demographic reasons – for example, as with many other industries, salaries in London and the South-East tend to be higher than in other areas of the UK. Salaries are also likely to be lower for performing similar roles within smaller companies than what you could earn if you were to get a job with a much larger multi-national company. Therefore, the information contained here can only be a very rough guide. The first set of figures specified below come from an organisation called 'Skillsmart Retail' which is UK based and which aims to be the country's authority for retail skills development and promotion.
Sales Assistants
A full-time sales assistant's salary will usually be between £11,000 and £15,000 a year but can increase to between £15,000 and £20,000 if you are promoted to a supervisory role. In addition, many larger companies will also build into the salary package staff discounts and bonus incentive schemes based on performance.
Retail Store Managers
A retail store manager's salary will usually start off at somewhere between £14,000 and £20,000 a year and with experience, this can rise from between £20,000 to £40,000 a year. Retail store managers are also capable of earning extra commission and bonuses based on performance for achieving sales targets.
Buyers
If you come into buying as an assistant buyer or as a buying administrative assistant, you should expect to earn somewhere in the region of between £12,000 to £20,000 a year. However, an experienced buyer can command a salary of anywhere between £16,000 and £35,000 and the most senior buyers and purchasing managers can expect to earn anything from £50,000 a year and upwards.
Retail Merchandisers
Retail merchandisers start on a salary of between £15,000 to £18,000 a year. This can rise to £20,000 to £40,000 with experience and the top earners in the large retail companies can command a salary of £50,000 and upwards.
Visual Merchandiser
Visual merchandisers usually start off on a salary in the region of £12,000 to £16,000. This can rise to around £20,000 with experience and those working as visual merchandising managers and designers can earn upwards of anything between £25,000 and £45,000 a year.
Michael Page Retail also undertook a retail salary survey in 2008 based on the recruitment of a broad cross section of retail professionals across the UK. It is quite interesting to also see the differences in salary expectations within different sub-sections of the retail sector. For example, below is a list of retail sectors, based on salaries in London with the lower salary scale reflecting an Assistant Manager's minimum salary expectations and the higher salary being that of the average Area Manager's minimum salary expectations. In certain cases, however, maximum salary in these sectors can range from between £80,000 and £120,000. Salaries in other areas of the UK are proportionately lower than these London based statistics:
Department Store - £28,000 to £60,000
Electrical Retail - £15,000 to £45,000
Pubs/Leisure - £17,000 to £35,000
Food Multiples - £20,000 to £50,000
Convenience/Forecourt Retail - £14,000 to £30,000
DIY - £20,000 to £45,000
People tend to think of retail as a low-paying sector and that is probably a consequence of considering the lower pay scales (sometimes of minimum wage) which are associated with some of the more junior shop floor roles. However, with experience and qualifications behind you and the drive and determination to go with that, the potential for earning a top salary is comparable with most other professions.
You might also like...