What is A USP?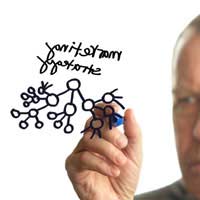 A USP is an abbreviation which is used by the likes of retail and advertising companies which stands for 'unique selling proposition' or 'unique selling point'. It actually dates back to the 1940s but it is still a widely used business term in today's marketplace and forms the basis for many highly successful marketing campaigns.
What Is The Point Of A USP?
A USP is an important aspect of marketing as retailers operate in a very competitive world and a unique selling point is often used as a means of encouraging existing customers to stay loyal and as a method of trying to convince your competitors' customers to switch over to your company. Let's face it, with such a mind-boggling number of companies and products to choose from these days, the 21st century consumer no longer has to stay loyal to a particular retail company or brand simply for the sake of it as there are so many similar products they can buy which do pretty much the same thing. Therefore, a USP needs to be able to make your company and/or its products stand out from the rest in order that consumers will choose you over your competitors and increase your sales as a direct consequence.
What Are The Benefits Of Having A USP?
There are two primary benefits of having a USP. Firstly, it enables you to create a distinction between your company or particular product and that of your competitors. Secondly, it acts as a focal point for your workforce, giving them a clear vision of what's important to the company so that they are able to deliver upon the promise of the USP itself.
Let's take a look at a very famous example of a USP at work. You'll no doubt be familiar with the world famous Domino's Pizza. Now, it may be the case that when the original board of directors sat down and talked about developing a USP that they probably believed that their pizzas were the best tasting pizzas in the world. However, as the pizza industry heavily focused on home deliveries, they decided to make that their focal point. Therefore, in their marketing campaign, they incorporated the slogan, "Fresh, hot pizza delivered in 30 minutes or less, guaranteed". In doing this, their sales shot through the roof and many customers who had previously had remained loyal to other companies who also delivered pizza switched to Domino's in an instant. And all without mentioning whether the pizza tasted any good or not!
Therefore, you can see the impact of what a USP can do.
Creating Your Own USP
In creating a USP for your own company or for a particular product, the first stage must be looking at what your competitors are doing and to determine how you can differentiate yourselves from them. A question you should ask yourself is "What do you want to be known for?":
Quality
Value
Service
Selection
No-risk purchase
Lifetime guarantee
Naturally, you might say that you want to be known for all of these things yet it's important you pick one out upon which you can formulate your USP which makes the biggest statement about your company or product which your competitors cannot rival.
How Can I Determine My USP?
Questions you should be asking yourself when determining your USP should include asking what it is you do. For example, if you have a broad range of products to offer, are there one or two that are most in demand or do you have specialist niche areas. Are there any unique ways in which you conduct your business - for example free delivery or guaranteed next day delivery. Think about the demographics of your customers and how you might appeal to them. For example, if your customers are mostly pensioners, issues such as security may be a good basis from which to formulate your USP.
Asking your customers what it is they value most and what it is they want by undertaking customer perception surveys are also good ways of helping you come up with an effective USP.
There may well be very little noticeable difference between what you are your offering and what's being offered by your competitors but you can't simply rely these days on being the lowest priced to get customers to switch to you. Take Enterprise rental cars for example. Are they really any different from the likes of Hertz or Avis? Well, no not really. All 3 companies offer the same or similar models of cars for rental and their prices are likely to be similar too. However, in the case of Enterprise, they made their USP, "Pick Enterprise, we'll pick you up." Suddenly people were drawn to them because they didn't need to get to the rental location to pick up their rental car as it was delivered to them instead.
Therefore, a cleverly thought out USP can make the world of difference in an extremely crowded and competitive market place.
You might also like...