Career Progression In the Retail Sector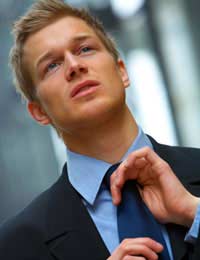 There seems to be a misleading perception that opportunities for career progression within the retail sector tend to be limited. After all, when most people consider retail as a career possibility, they often think of casual part-time roles in shops or working shifts, including weekends and irregular hours where pay isn't all that attractive. However, the retail sector is big business with so many facets to it and with many companies also trading globally and online as well, there are so many different career avenues to explore, many of which are behind the scenes.
Of course, it's not unheard of for people to start off in the most junior of roles on the shop floor and end up rising to store manager and positions which are even higher. Nevertheless, in order to rise to the very top within retail, the more qualifications you have, the better and with a suitable degree behind you, many organisations offer fast track management training schemes.
What Can Graduates Expect In Retail?
Many retail companies will offer graduates experience across a wide variety of disciplines. You might get to work in buying, merchandising, logistics, human resources, marketing and brand management, IT and business analysis.
On the other hand, you may know what area you wish to pursue in your career and have the necessary qualifications to enable you to specialise at an early stage. Fast track management schemes will usually comprise of both classroom based and on the job training which allows trainee recruits to gain industry wide and job specific knowledge very quickly.
What Type Of Degree Would I Need?
Unless you're going to be working in the likes of IT where a computing or technology related degree will be important, most of the major retail graduate recruiters will accept applications from any degree discipline in which you have attained a 2:2 or above. Some recruiters will also look at a minimum number of UCAS points as criteria for their recruitment process.
What Type Of Starting Salary Can I Expect As A Graduate In Retail?
Retail companies have recognised the need to attract the best graduates if they want their businesses to flourish and this is reflected in the starting salaries that they are prepared to offer graduates who are just starting out in their careers. Depending on the size of the company, graduate salaries can vary but a typical starting salary is usually somewhere between £17,000 and £26,000 in 2008. However, if you're specialising in a more analytical role, the salary is even higher with £25,000 to start with being the typical norm.
Retail is also an industry in which people can rise to the top very quickly and many graduate retail employees will obtain management status within less than 5 years. There are also often opportunities to become regional or divisional managers and to go overseas.
A Brief Overview Of Management Positions
To give you a very general idea of the kinds of roles you could be undertaking within a few years of beginning your career in retail, here are just a few examples of where your career might take you:
Department Manager - responsible for establishing and implementing policies, strategies, goals and procedures. You will be involved in employee supervision and development, reviewing inventories and sales performance and co-ordinating policies with other departments
Buyer - responsible for selecting and ordering of merchandise and sometimes planning sales promotions
Planner - responsible for the distribution of goods and planning and controlling inventories to maximise both sales and profit.
Other articles on this website will go into greater depth about some of the specific roles you could pursue in retail and there will also be information about other courses you can take, apart from a degree course, should you wish to progress within the industry.
It must be said, however, that to progress in the retail sector, you need to be tenacious and also very flexible. To stay on top of their game, those companies operating within the retail sector need to be able to keep ahead of the competition so you must be prepared for innovation as retail is fast paced and constantly evolving to meet consumers' ever changing demands.
You might also like...