What Careers are Available in Retail?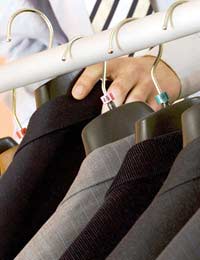 When considering a career in retail, there are so many different types of job available but the retail sector as a whole can broadly be broken down into the following categories:
Store Operations
Finance and Administration
Marketing
Logistics
Buying
Customer Service Call Centres
Human Resources/Training
Information Technology
Store Operations
The vast majority of jobs in retail come under the umbrella of store operations. From actually selling goods out on the shop floor to ensuring that the store runs smoothly, you might start off your career as a part-time floor assistant and work your way up to department or store manager or even to director of operations.
Finance And Administration
Here you'll be working with figures and could be focused on paying the staff's wages, to ensuring that you find money to run the business or to make acquisitions as well as making financial budgetary projections for the future. You could be working within the purchase or sales ledger departments either ensuring that you keep on top of customers who owe you money (credit control) and that your company itself is paying its bills on time (purchase ledger).
Marketing
The marketing department is responsible for developing brands and by raising customer awareness and building brand loyalty through a range of advertising methods such as on TV or radio, in print or online and via in store promotions.
Logistics
This is one of the key areas of retail which is essential if you're going to run a successful business. At its simplest, it could simply be the movement of goods from your stock room to the shop floor but a career in logistics also encompasses the handling, the movement and the storage of goods through a whole variety of means including transporting goods by rail, road, sea and air.
Buying
The main role of a buyer within a retail career is to successfully purchase merchandise or materials to manufacture a particular range of merchandise whilst ensuring that you can buy it at a competitive price and that you're able to provide customers with what they want, when they want it and at a price they can afford.
Sales and Customer Service Call Centres
If you're working in a retail sales or customer service
call centre
, the main focus of your job will either be on the sale of goods and services over the phone and/or providing information and advice to customers as well as dealing with customer complaints. These environments are often target driven and you may also work in an administrative capacity instead where you'll be responsible for ensuring that customers' records are kept up to date.
Human Resources/Training
This involves devising and implementing policies relating to the effective use of your staff as well as their own training and career development alongside things such as drawing up rotas and holiday rosters and dealing with disciplinary matters.
Information Technology
These days in all organisations, all of the other job areas could not function as easily if they weren't all underpinned by IT systems. You may be working on installation and ensuring that back up systems and security are taken care of. On the other hand, you may end up working as a software designer, creating new programs to meet operational expectations.
Within each of these sub-categories, there are still plenty of diverse jobs and careers to pursue. Each subcategory requires various different skills, levels of qualification and different personal qualities and this is looked at more closely on other articles contained on this website.
You might also like...