Future Trends in the Retail Sector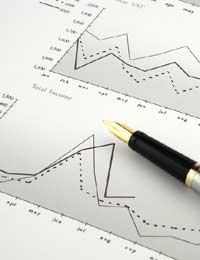 Future trends in the retail sector can be a little hard to predict as it's often the state of the economy which dictates how consumers spend their money. Take the current 'credit crunch' for example in 2008. Where, perhaps, only a year ago, people would stay loyal to a particular brand - at present, many consumers are being forced into buying own brand produce, especially in the food retail sector as purse strings tighten. However, once the economy picks up again, it's highly likely that technology will be the biggest driving force behind many of the future trends you can expect in retail.
Technology Driven Retail Trends
Despite it being around for several years, shopping on the internet is still very much in its infancy, in spite of its growth which is set to continue. As more and more consumers begin to feel comfortable about shopping online, so they'll inevitably broaden their horizons when it comes to the types of goods they are prepared to buy online in the future. Home shopping via the TV is likely to experience even more growth as the switch to digital television becomes compulsory over the next couple of years, meaning more shopping channels are going to be available to many more people.
This means that companies who use the likes of the internet, TV and catalogues to sell their goods will need to become even more imaginative in the future in terms of how they market and sell their goods to the consumer. Shopping by mobile phone is still very much a minority activity right now but as the development of 3G and mobile phone technology in general makes even more advancements, the trend to shop on the move using mobile phones will inevitably increase.
Ethically Driven Trends
Things like recycling, animal welfare, human rights and environmental issues such as climate change will also play a much greater role in our buying choices in the future. Therefore, retail companies will need to pay much more attention to these issues in terms of how they manufacture their products and how ethically sound they are as these issues will inevitably continue to drive customers towards certain companies and goods and away from others.
Demographic Trends
Marketing and advertising are other issues which will need to be addressed as more people are living longer and, in general, are enjoying a higher standard of living. Therefore, where previously the over 50s may not have been targeted by retailers as much as the younger demographic, they will, in the future, start representing a far greater proportion of the population who have purchasing power and retailers will need to be prepared for that.
What About The Traditional Stores?
Traditional stores will still play a big part in the future of retail. For example, for many people, shopping online will never replace the conventional trip to the shops for certain things like food and clothing. Even though both of these sectors have experienced growth in online shopping, there are a significant number of people who will always prefer to try clothes on and to feel the quality of the materials before choosing to buy. Likewise with food – particularly with fresh produce such as fruit, vegetables, fresh meat and fresh fish – people like to get up close and inspect this kind of produce.
Where shops will need to make changes, however, will be in improving the whole 'emotional experience' of shopping. Shopping in stores is more likely to become akin to more of a social event where you'll meet a friend and go shopping together so in house coffee stores and places to relax whilst you're out and about are likely to become more the norm.
As for jobs and careers, the retail sector estimates that further growth will mean that demand for skilled personnel will still be high. Some smaller companies may fall by the wayside and others will be forced to merge. Yet the big players will continue to thrive and grow even more and internet and TV shopping companies will still play an increasingly important role. That said, more companies will need to be prepared to stay open for longer - some may even need to go 24/7 - so people who wish to pursue a career in retail may need to become even more flexible in the hours they'll work and the work/life balance remains an issue that the retail sector still needs to grapple with.
You might also like...