About the Diploma in Retail Business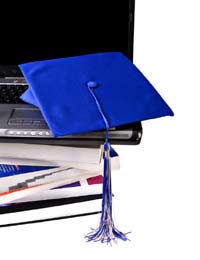 The Diploma in Retail Business is one of 17 new diplomas which are being rolled out across schools and colleges from September 2010, all of which can be taken by students between the ages of 14 and 19.
What Type Of Qualification Is It?
It is an educational qualification - not a vocational course, nor is it training - but an integrated programme to increase the existing provision in retail-related courses which are available for 14 to 19 year olds. Students can undertake these courses at three different levels:
Foundation – equivalent to 5 GCSEs, grade D-G
Higher – equivalent to 7 GCSEs, grade A-C
Advanced – equivalent to 3.5 A levels
Upon successful completion of the diploma, students will then be able to take up jobs in retail upon leaving school or use the qualification to support them into getting into further education at college or university.
Who Is The Diploma Targeted At?
The diploma is aimed at students between the ages of 14 and 19 who want to study an applied, relevant learning programme whilst simultaneously gaining a wider understanding about the retail sector in general. The way it has been structured will make it easier for students to tailor an individual learning programme through specialist complementary study.
What Does The Diploma Consist Of?
The diploma comprises three elements all offering different, yet complementary themes.
Functional Skills
Students will be expected to achieve good standards of maths, English and ICT skills but they will achieve this in a way which is related to the retail industry. For example, maths skills may be learned by product pricing exercises or by working out business profit margins. English skills will be learned through the likes of writing promotional materials and through students being asked to give sales presentations. ICT skills could be learned through designing sales projection charts and graphs or in creating PowerPoint business presentations, for example.
Retail Specific Studies
This aspect of the diploma will involve students learning about all of the different operations within the retail sector. This could include buying, visual merchandising, logistics management, warehouse management and stock control, for example. Also, provision for work experience has been built into the diploma with students being guaranteed at least 10 days work experience per year.
Specialist Options
As well as learning about all of the different career opportunities in retail, students will also be able to specialise in and examine different types of retail environment. For example, you could opt to specialise in food retailing, automotive retailing or fashion retailing.
Who Will Provide The Delivery Of The Diploma?
Schools, colleges, universities, private training providers, the Department for Education and Skills and other organisations will be responsible for delivering this new diploma and you can find out more about this and about obtaining other qualifications and skills pertaining to the retail industry by visiting the Skillsmart Retail website.
There will also be ongoing consultation with retailers themselves in order to ensure that the skills and qualifications which students are able to obtain within the diploma are current and up to date to reflect changes and developments within this ever evolving sector where innovation and new trends are occurring constantly.
You might also like...