Logistics Careers in Retail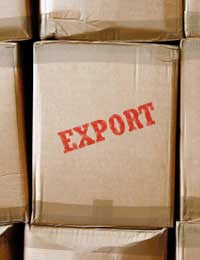 One of the main attractions of a retail logistics career is its variety. Jobs in retail logistics span the entire spectrum of a company's process operation – from manufacture, storage and distribution to fulfilling orders. Therefore, in just one day, you could be dealing with drivers, customers, warehouse workers, stockroom assistants and production managers.
What Does It Involve?
A Career in retail logistics is fundamentally about getting things to the right place at the right time and in the right condition and generally to ensure that things are kept running smoothly. It requires skills in organisation, planning, problem solving and you need to have a thorough understanding of the entire process chain and be able to communicate with people at all different levels. You could be planning the most efficient means of transporting items from your warehouse to shops or directly to customers or liasing with the warehouse team to arrange how you're going to store items for ease of access. If your company also manufactures goods themselves, you'll also be responsible for working with the production team to ensure that your goods are produced as efficiently as possible and in time to meet demand whilst simultaneously not over producing so that you're left with too much stock on your hands. Therefore, retail logistics is a very varied career where flexibility is the key.
Getting Into Logistics
Whilst you can work your way up in logistics, if you want jobs and careers in management, you'll probably enter the profession having completed a university degree course after which you'll enter a company's management training scheme. Upon its completion, you'll then be able to specialise in a particular area such as transport or warehouse management in a supporting role.
In order to progress within logistics careers, you'll need to remain highly flexible. This will not only require you to work in different roles but you may be asked to work shifts, including nights, and even to relocate to other areas of the country. Juggling a few projects at any one time can very much be the norm so you'll need to be highly organised and able to meet deadlines and targets.
Retail logistics careers give you a lot of responsibility early on in your career and you need to be thick-skinned as there will often be issues you'll need to deal with. Stores you supply may have problems with stock levels and there will also be issues you'll have to know how to handle within the depot itself so a steady temperament and keeping a cool head is vital because you'll often be the person who will bear the brunt of any flak even if it's not directly your fault.
Ultimately, you'll have a fascination with things such as how you're going to get goods from point A to point B and will need to develop strategies for how you're going to achieve that in the most efficient manner. For example, deciding on whether you're going to transport items by air, sea, road or rail isn't simply a matter of cost as delays can also incur financial penalties and damage your company's reputation as well as making them lose out on business.
You'll therefore need to know how to handle pressure but one thing that can be said about careers in retail logistics is that they are never dull.
You might also like...
Describe the role transport plays in the supply chain, and the matters concerning transport about which a logistics manager needs to have a thorough understanding.
Barabadeen
- 21-May-13 @ 1:27 PM