Working in Market Research in Retail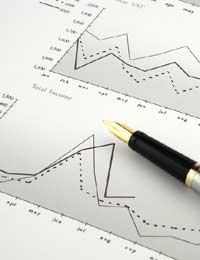 Market research is particularly important in the retail sector as it can give you the edge over your competitors by pinpointing the areas in which your company is doing things well and also what aspects of their operations they may need to improve upon. It's also a sector which doesn't necessarily mean you'll be directly employed by the retail company itself either. This is because although some companies do employ their own market research staff, many companies choose to outsource this aspect of their operations to external specialist market research companies, private consultants or to the likes of marketing and PR companies which also offer this service.
What Does a Market Researcher Do?
Basically, you collect and analyse information on behalf of companies which will include gathering and interpreting a broad range of information which may have been obtained by a number of means. As a result of this, you'd then present your findings to the retailer who would then be able to make certain decisions about their future business objectives based upon the research.
Sometimes, the retailer will simply want you to gather the statistical data and related information which they'll act upon whilst some market research positions also require the researcher themselves to come up with advice for the company on suggested action they should be looking to take as a result of the findings.
What's the Difference Between 'Qualitative' and 'Quantitative' Research?
You'll often see these two terms being used in a market research campaign and some people specialise in one of the two fields or sometimes they'll apply both techniques within a particular research strategy. However, 'qualitative' research refers to the information gathered by focusing on customers' attitudes towards a particular product or their motivation for wanting or not wanting to buy a certain product. Methods such as conducting focus groups and in-depth interviews which are carried out over the phone or face to face are often used for such research.
'Quantitative' research involves the analysis and interpretation of statistical data. For example, in the tick boxes you'll see on questionnaires or by means of some other kind of electronic data. This is when you'll see statistical charts being produced to quickly illustrate particular consumer trends. Whilst customer perception surveys can also be carried out in person or over the phone, here the answers tend to be more to do with the interviewee making a choice between a number of options or via yes and no answers and 'on a scale of 1 to 10' answers.
What is Market Research Used For?
Market research can be used for a number of purposes in retail including establishing the following when it comes to customers:
Buying habits
Purchasing power
Needs and tastes in order to help with an advertising or promotional campaign
Reaction to new products
Identifying advertising and other promotional needs
Gathering data on competitors
Typical Duties In Market Research
There are a whole range of different things you could be asked to do in your role as a market researcher but common tasks might include:
Devising and carrying out a customer perception survey or questionnaire
Moderating a focus group
Field or phone interviews
Analysing raw statistical data and interpreting that into a report or presentation
Advising on how to make the best use of the research findings
Getting Into Retail Market Research
To progress to management level in market research, you'll usually need to obtain a business related degree with an emphasis on statistical analysis but people do well in this sector from a wide range of academic backgrounds. An enquiring mind and an ability to communicate well both verbally and in writing is also a pre-requisite. There are also degree courses in market research itself.
However, you can also sometimes get your foot in the door by taking a job which involves asking customers questions from a questionnaire on the high street, door to door or over the phone and, although you'll still need a good basic level of education and good communication skills, it is possible to progress through the ranks that way.
Many people in market research also go on to set up their own consultancies or to work as a self-employment consumer psychologist.
You might also like...
I just want to convey my retail viwes to store planners.I do not need any supports.Please view my some retail concepts on twitter Pureretail.
prathi
- 25-Feb-14 @ 11:30 PM