Working as an Area Manager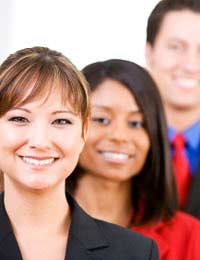 As you might expect, working as an area manager carries a much greater responsibility and a broader remit than that of a store manager in retail. The primary responsibility of an area manager is to be accountable for the overall responsibility and success of all of the stores that fall under his/her remit. In other words, it will be the area manager who lays out the operational policies for each store with the aim of maximising profits whilst keeping costs to a minimum.
Key Duties And Responsibilities
An area manager's role will involve a number of responsibilities which can vary between companies. However, one of the most important is the setting of sales targets and other operational goals and to ensure that each individual store manager fully understands what is expected of them and their staff and is given help or advice, where needed, in order that each store manager can deliver the right results in their support of the company as a whole.
An area manager's work will also involve producing progress reports and sales figures which they will regularly need to feedback to their own managers. These will usually either be district managers, an operations director or even a board of directors. And, depending upon the type of retail operations you're working in, you could expect to be responsible for anything between 5 or 20 stores.
Regular Monitoring
An area manager also needs to be very organised and must schedule regular visits to each store in turn to ensure that all the stores under his/her remit are performing to the levels expected. Visits must also incorporate issues such as making sure compliance is being maintained with regards to issues such as customer service, store operations and loss prevention.
Mentoring and Leadership
An area manager, more often than not, will have been a store manager at some time or other or worked in another capacity where strong leadership and mentoring skills were called for. As a result, a good area manager will take responsibility for training, encouraging, motivating, challenging and offering guidance to the store managers under their wing. This in turn needs to be replicated by the store manager themselves when working with their teams to ensure that high operational standards are maintained.
Keeping Abreast of the Competition and Sector as a Whole
An area manager must always be learning themselves and need to be very knowledgeable about the overall market within their particular sector. This not only includes knowing about general industry trends but also about monitoring what the competition is doing in order to try to keep a step ahead of the competitors in the field.
What Qualities do You Need to Have to Become an Area Manager?
Although some companies will look externally for an area manager, many stores will prefer to promote from within. Therefore, an area manager will possibly have had around 4 or more years of experience of working as a store manager first.
Personal qualities will focus on an ability to set good leadership examples and being able to pass on those qualities to store managers as well. They'll also need to be well organised and to manage their time between stores, allocating extra time to those stores where more guidance and assistance is needed whilst ensuring other stores are still looked after. Being a confident communicator will be important too as well as being analytical as you'll be required to give presentations to directors to ensure that you've met your own targets that they have set for you.
You might also like...
HI. WICH IS THE FASTEST WAY TO BE AREA MANAGER.?
Mr. CREAM
- 25-Aug-17 @ 12:45 AM