Advertising Careers In Retail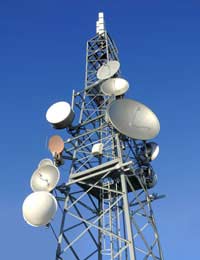 Advertising plays a very important role in retail as it not only enables you to inform customers about new products or offers but it also enables you to cement your brand image in potential consumers' minds which is particularly important to do because even if customers are not currently buying your products, by having a well advertised campaign, it at least enables them to know that you are out there which may lead to them shopping with you in the future.
In retail, most careers which are related to the advertising sector are likely to be incorporated into the responsibilities of the marketing department and there is another article about marketing careers in retail contained in this website.
Difference Between Marketing and Advertising
Where marketing careers in retail lay out the foundations for how your company intends to focus its objectives with regards to promoting your goods and creating campaigns aimed at keeping your products ahead of the competition, retail advertising is more about choosing which of the media you're going to use to exploit this and the most effective ways of doing that. Simply put, advertising is the end process in a company's overall marketing strategy where you've got your message in place, now all you need to do is work out how you're going to deliver it with the bottom line being to choose the most effective method for boosting sales.
Most retail companies will usually outsource their advertising needs to agencies, some of which specialise in retail advertising. Their role will be to analyse your marketing strategy and to see how it can be best exploited.
Typical Roles Within Advertising
Copywriter – this will encompass looking at the product you're trying to promote and creating a written script which will be used in, for example, a TV or radio advertising campaign,an advert placed in a newspaper or, even perhaps, a poster on the side of a bus. Skilful copywriters will weave underlying messages into the text which will be designed to create either a sense of urgency, a brand awareness or to set you apart from the competition
Media Planner - A media planner's job is to understand your target market's media habits – their reading, viewing, listening and, now also, their web surfing habits in order to place your advertising 'message' in the appropriate locations
Media Buyer – Their role is to negotiate, purchase and monitor media space for their clients with the aim of reaching the maximum target market for the lowest possible cost for what they're attempting to achieve. Sometimes a planner and a buyer's role are combined.
Account Executive/Account Manager – they are responsible for liasing directly with the company who has products to promote. This will mean forging close relationships with retail marketing managers so that they are always kept abreast of new developments within the company's marketing strategy
Other roles might include graphic designers and interactive marketing managers.
Getting Into Advertising
Advertising is an extremely competitive industry and a good degree in an arts or business discipline is usually essential. The role also calls for excellent communication skills and an enquiring and creative mind. Getting involved in student newspapers, producing your own blog or having a portfolio (if it's something like graphic design you're interested in) are just some of the ways to impress advertising agencies and a lot of people offer to undertake an unpaid placement for a period to both gain some experience and to get their foot in the door.
You might also like...