Public Relations Careers in Retail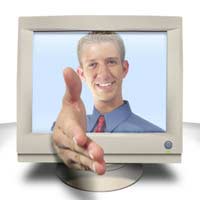 Public relations or PR, as it is often more commonly referred to, is not the same as journalism and neither is it advertising although both of those elements are very much related to the career of a PR professional.
So What Is PR?
PR basically involves all of the communication which a business puts out to the likes of its own staff, the general public, shareholders, management, media organisations and interest groups. It's about establishing and maintaining good mutual relationships with all of the groups above in order to maintain and enhance its reputation. It can also be about managing bad news (crisis management) and about establishing a company's corporate identity.
What Might A Typical Week In PR Involve?
There can be so many facets to working in retail PR. For example, you may be about to undertake a new product launch so you'd be responsible for arranging the venue for that and for inviting relevant guests as well as the media in order for your product to make an impact. Establishing good media contacts is one of the most important aspects of PR. Let's face it, there are product launches and other aspects of retail which companies will want to promote to a much larger audience.
Therefore, it's important that not only do you forge good relationships with the media but that you are able to write good press releases which have a unique selling point and which are, therefore, more likely to generate news coverage as well as being accessible to the media for the likes of interviews.
A day might involve having to deal with a company crisis. Perhaps bad news has leaked out and/or there may be concerns which could damage your company's reputation so you may be called upon to act as a spokesperson to explain the situation and to manage the crisis in such a way that it doesn't damage the reputation of the company.
A typical example of this might be where you've had to recall a product that the company sells and take out an advertisement in the newspapers to explain why the product has had to be recalled. This might also involve you giving a press conference to offer an explanation.
It might well be that your company's image is a little outdated and you'll be working on establishing a new corporate image which might include devising a new logo or mission statement which is more in keeping with the times and maintains your ability to remain competitive.
Basically, the job of a PR executive is to inform, influence or persuade people through whichever means are most suitable which might include the following:
TV & Radio
Newspapers and Magazines
Delivering speeches
Press conferences
Product launches
Promotional events
Getting Into PR
Although there is no strictly defined route into PR, a degree is important if you're going to progress in your career. There are now degrees in public relations itself but you're just as able to pursue a career in PR if you've got an English or Communications degree or some other kind of business degree or a background in journalism. There are also PR opportunities if you specialise in a specific technical field as well. For example, you may have a scientific background which may be more important to some companies than having a qualification related to PR itself.
It's crucial, however, that you have excellent written and verbal communication skills and are able to handle pressure. You'll often be the 'face' of a company when it comes to putting out news so you'll need to be able to comfortably handle what may be difficult questions from the media as well as understanding the importance of deadlines.
Although retail PR is generally classified as a Monday to Friday job, work can often go on late into the evening and you can be faced with having to re-prioritise tasks almost on a daily basis which means you have to be focused, yet remain extremely flexible. There will be product launches and conferences to attend which may mean nights spent away from home which might include weekends and also foreign travel if you operate in the global retail market.
You might also like...