Being a High Street Retail Manager: Case Study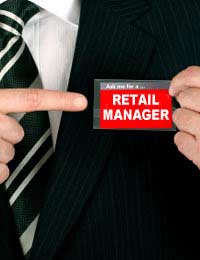 As the store manager of a high street clothing giant, Ian Cooper, 35, is usually rushed off his feet. Ian has worked for the company for two years, having started his retail career with a high street chemist straight after college.
Ian told us, "I joined the training scheme of a popular high street chemist after I studied for a BTEC in Principles of Retail, which covered all aspects of store management, including managing a team and merchandising. I knew that I wanted to work in a busy store so I applied to a number of companies. I had a few interviews and found that the chemist had the best opportunities for rapid promotion."
Quickly Promoted with Great Potential
Indeed, Ian was quickly promoted and gained an assistant department manager position within two years.
He continued, "I am lucky in that I found something that I enjoyed. Other friends that I went to college with thought they wanted to work in retail but didn't actually like it in real life. Usually it was because the training courses were not varied enough or because they were expected to work too many hours overtime. I found the training course to be fair and interesting, but it doesn't always seem to be like that."
After a couple of years in this role, Ian was keen to see what other retail opportunities were available in order to make sure he did not pigeonhole himself in the chemist and pharmacy sector. As he had enjoyed the clothing merchandising module of his BTEC, Ian applied to assistant manager roles in a few high street clothing stores, including ones which he knew had a very good reputation for continued professional development.
Ian explained, "Having worked on the high street for a few years, I got to know a few people from different stores and was able to learn more about the opportunities they offered before I applied. I carefully chose a retail recruitment agency to help me find my next job as it can be a very close network and I didn't want to be unprofessional with my employer."
Management Interviews
As a result of his recruitment consultant approaching the high street clothing store that Ian had identified as offering his preferred environment, he gained an interview. The company was recruiting at his level, but only in a branch some sixty miles away. He was offered a second interview to meet the current manager of the branch and subsequently was offered the role of store manager.
Ian said, "I really liked the potential opportunity of working in a new branch, but it meant moving as I didn't want a long commute everyday. The company was really good about helping me relocate, even though it wasn't really that far. I stayed in a hotel for three weeks while I looked for my own place, so I got to know the area a bit, too."
Future Opportunities
Ian has flourished in his role as manager and continues to gain credibility at head office, thanks to his store increasing its sales and consistently hitting target. Ian plans to stay with the company for some time as he hopes to be offered a position as manager of a flagship store within the next two years.
Names have been changed.
You might also like...