Being a Graduate Management Trainee: Case Study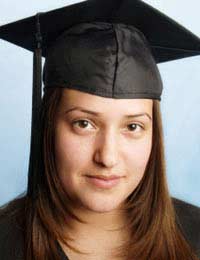 When Lou Webster, 24, graduated from Chichester University with a 2:2 in Literature, she was unsure about the next direction for her career.
Career Advisor's Casebook
She had studied literature at university without a real career in mind, having enjoyed the subject at school and seeing an interesting course. She wanted to find a job that would give her career progression, but without having to do any telesales.
Not Another Graduate Telesales Job
Lou told us, "All of my friends were looking for graduate jobs at the same time and they all seemed to involve sitting on the telephone for hours and hours, working through a list of names and reading a sales script."
Lou regularly attended recruitment open days in order to find something that appealed to her and came across a graduate trainee scheme for a high quality department store.
She continued, "As soon as I saw the advert I wanted the job. I knew about the store from day trips to London and was desperate to be a part of it. Even though I had never considered a career in retail, I knew it would be perfect for me – I just had to convince the HR people!"
Making the Application Form Really Count
Lou applied for the graduate trainee scheme by filling in the application form she received after responding to the advert. Her main concern was her lack of any retail experience, having only worked as a waitress through university. However, Lou was careful to make sure her passion for the store came across in her application.
Lou explained, "Although my work experience column was a little empty, I tried to make up for it in the free section. There was a whole page on the application form about why you wanted the job, so I talked about my memories of visiting the store with my mum and how I wanted to bring some of that magic I remember into my everyday work. It must have done the trick because I was invited for an interview."
The Perfect Candidate
At the interview, Lou was able to show how her positive character and ability to put people at their ease would make her a great candidate for the graduate training scheme. After a second interview with the HR manager and a department manager, Lou was accepted onto the course and given fast track training across departments.
Today, Lou is the assistant manager of the designer clothing department, where she has flourished. Lou told us, "I really love my job. No two days are the same and I feel like I am making a contribution to the store that is so important to millions of people. I especially love it around Christmas time when there are special promotions throughout the store. All sorts of people ask for my advice about what give to get their partners and I love picking out the perfect gift, knowing how much it will be appreciated, rather than just another soap on a rope!"
Names have been changed.
You might also like...