I Worked My Way Up to Store Manager: Case Study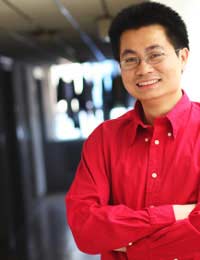 After gaining nine GCSE's and two A Levels, Kenny Yung, 32, was unsure which way to head in terms of employment.
Career Advisor's Casebook
Although Kenny thought about going to university, he had no particular desire to continue studying and was keen to start earning some money.
With relatively average A Level grades – two C's – Kenny was not able to apply for some of the more impressive training schemes, but he was taken on by a large high street department store as temporary Christmas staff the year he left school.
A Permanent Position
Although Kenny did not expect the job to last beyond the January sales, he found that he really enjoyed the retail environment and the camaraderie amongst the sales staff. During his temporary employment he impressed his manager and was offered a permanent position in the menswear department.
Kenny explained, "At first I just saw the job as a way to earn some money for Christmas, but after a week or so I realised that I really enjoyed it. I loved the fast pace of the shop floor and the fact that I was on my feet all day long – I've never liked sitting still so I know I could never do a desk job as I would get bored sitting in the same chair."
After a year of his permanent position, Kenny was given a personal performance review by his store manager and a regional manager. He was asked about his career expectations and what he was enjoying about the role. Kenny told them about how much he enjoyed the team aspect of the job and how working in the men's department was challenging and exciting.
Grasping Career Opportunities
Following the review, his manager asked if Kenny would consider joining the fast track training scheme, which operated in a very similar way to the graduate training scheme but was open to all employees that showed great potential.
Kenny was keen to accept, especially as it involved six months of working in various stores around the country, learning about different departments.
Kenny said, "It was a really exciting opportunity because I was only 19 and a single young man. Perhaps if I had been older, or had a serious girlfriend, staying away from home and being in different hotels up and down the country would have been a real hassle. But as it was, I got to enjoy it and not have to worry about rent for a while! I had been living with my parents and, as I didn't go to university, it was a chance to live independently for a while with no bills and breakfast cooked for me everyday! Of course, it was also really good to learn all about the different departments in the store and I learnt how to get along with people really quickly."
Rapid Development up The Career Ladder
Having succeeded at the six month secondment, Kenny was offered an assistant manager position in the department store branch he started at, with the chance to move to another branch a year later. Having been away from the branch for a while, Kenny was able to return as an assistant manager and carefully stamp his authority on his team, which was in the audio department.
Kenny explained, "After four years as assistant manager I was offered a managerial role in a store a hundred miles away from my home town. I absolutely love the job and have really made it my own – bringing in new team initiatives as well as making sure we exceed all the head office targets set for us."
Names have been changed.
You might also like...