How I Got Noticed in My Retail Career: Case Study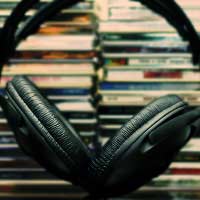 Patrick Rundle, 27, is seen as the rising star of the high street retail music store he has worked for over the past four years.
Career Advisor's Casebook
Patrick came to ask for some advice for a presentation he was giving to senior management staff and was keen to make sure he capitalised on the positive reputation he had built since joining the company after completing a history degree.
Understanding Strengths and Weaknesses
We started our consultation by asking Patrick what he felt were his strongest attributes in the workplace. Patrick told us, "I have been praised for my customer focused attitude and I really enjoy talking to all different customers. I've also got a good reputation for knowing about music, so other staff often send over a customer to me when they can just say a few words of a song, or hum a bit of the chorus!"
We then asked Patrick what the presentation was about and who it was for, so that we could try to understand the purpose of the requirement. Patrick knew that the presentation was for a quarterly meeting of regional managers and he had been asked to talk about current trends on the shop floor in his city centre branch.
Patrick said, "I want to make sure that I make the most of this opportunity because I know that senior executives will be at the meeting. I feel like this could really give my career a boost."
Performance and Content
We wanted to make sure that the presentation played to Patrick's strengths as well as ensuring it contained the required information. Patrick was clearly chosen for this presentation so there was a possibility that a promotion would follow if he performed well. Other staff in the past that had presented reports at quarterly meetings had gone on to be regional managers themselves, a role that Patrick was keen to achieve as quickly as possible.
Although Patrick was not nervous about the actual presentation, he wanted some tips and suggestions about how to handle his tendency to rush presentations and improve his memory for names. He told us, "I know that a good first impression is important, so I can focus too much on that and then forget people's names. What can I do to remember them and sound totally in control throughout the presentation?"
Do Your Research
We told Patrick to start by doing as much research as possible to see if he could find out who would be attending. That way, he would be comfortable with the names and be able to put them to faces more easily. We also talked though a few techniques to help, such as using the name of the person they have just been introduced to quickly, whilst making eye contact – "Nice to meet you, Sally," and thinking of someone he knew with the same name.
We suggested that Patrick take questions from the attendees after the presentation and used the names of the people whenever possible as this gave a very polished finish to his presentation. We also recommended a few deep breathing exercises to be used before and during the meeting, to calm him and make sure he gave a relaxed presentation, which would help his superiors see his management potential.
Patrick worked on his presentation and practiced it a couple of times so that he could time himself and learn not to rush. It is natural to speak quickly when you are in front of an audience and it takes a little while to find a suitable pace.
Following the presentation, Patrick was pleased to report that it went well and he had been praised on the content and delivery of his presentation and he was looking forward to his next review.
Names have been changed.
You might also like...